JETRO x YJF special event
Yamanashi Jewellery Fair 2023 Special Programme
Yamanashi Jewellery Fair 2023 to host WeChat Livestream and Matchmaking
Livestreaming sessions to expand show's reach to China and domestic buyers!

The highly popular WeChat matchmaking event will be back at this year's edition of Yamanashi Jewellery Fair (YJF).
Scheduled for 12 April to 14 April at the I-messe Yamanashi, YJF is partnering with JETRO (Japan External Trade Organization) in hosting livestreaming sessions featuring 12 exhibitors. The live broadcast has the potential to reach Informa Markets Jewellery's 36,000 WeChat followers* in China and Japan-based jewellers.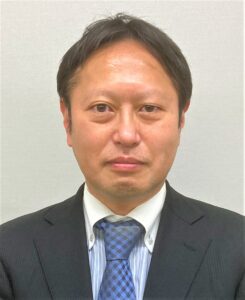 Comment from Akikazu Hamada, Japan External Trade Organization (JETRO) Yamanashi

 The pandemic has sped up the use of digital technologies in the jewellery industry, and the tangible benefits that they bring to enriching the jewellery sourcing experience – post-COVID – cannot be ignored. Borders have reopened. International visitors are steadily returning to trade shows. Physical events are bouncing back. In this new landscape, however, creating business opportunities for buyers and sellers year-round is of even greater importance. This can be achieved by enhancing the power of face-to-face events with digital tools.
 In China, e-commerce livestreaming has transformed the retail industry, and its impact could be felt within the jewellery sector. Riding on China's livestreaming phenomenon, the Yamanashi Jewellery Fair (YJF), scheduled for 12 to 14 April 2023 at I-messe Yamanashi, will host a WeChat livestreaming and business-matching event. This service will not only allow overseas buyers, mainly from China, to easily join the B2B fair through Informa Markets Jewellery's WeChat account, it will also enable them to engage with suppliers even after the show by using the WeChat group chat.
 YJF is the first international jewellery exhibition to be held in Yamanashi, one of Japan's jewellery heartlands. The fair is partnering with JETRO (Japan External Trade Organization) in launching the WeChat livestreaming and business-matching event – the third such initiative of Informa in Japan. Launched in 2021, this service gives suppliers and buyers the opportunity to continuously connect, engage and collaborate before, during and after the show. We hope that this WeChat live broadcast and matching will lead to more business opportunities for you.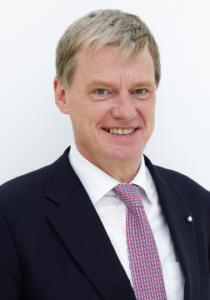 Comment from
Christopher
Eve, Managing director of Informa Markets Japan 
 This is the third time that we have held this event, which was started with the idea of supporting networking with B2B buyers despite travel restrictions. During the three years of the epidemic time, the jewellery industry has accelerated its shift from analog to digital in various fields, and the jewelry market has changed dramatically. We hope that you will be able to experience the role that this event plays.
 Connecting with overseas buyers at this event means that when you do business in overseas, you already have your own customers. With the rapid recovery of overseas business, are you in a position to reach your customers immediately? By utilizing this event, you can approach buyers in advance via SNS even before the exhibition, and maintain connections long after the exhibition.
 Take full advantage of this opportunity to maximise your chances of business success. If you are in Japan and in an area within easy travelling distance of our show venue, please come to the venue directly if you find products that interest you during the livestream.
Let's get back to business at YJF!